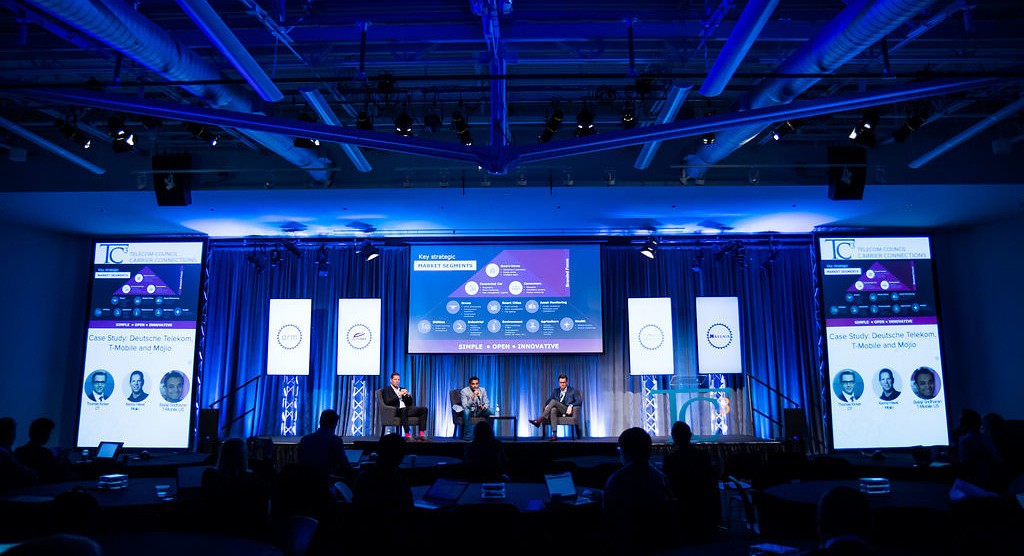 It sounds like a cliche, but we really are here to help make you successful. Our goal as your AV provider is to help your event go off without a hitch. While we can't make the food taste better or make the valet attendants drive more safely, when it comes to what your attendees see and hear, we'll pull out all the stops to make sure everything is perfect.
We promise 100% effort to each of our clients, but there are some things you can do to help us do our jobs better. In no particular order, here are some of the things that we've always wished every client knew about working with their AV provider.
Share your vision
Give us the big picture! Help us to understand what you're trying to accomplish. Who is your audience? What is the content? How "high-end" do you want the room to feel? Talking through the event with you will help us understand how we can best support your vision.
Don't be afraid to ask for ideas
Most clients have an idea of the "level" they want their event to be at. A gala with moving lights, inspiring walk-on music, and high-impact visuals obviously has different needs and opportunities than a simple training event. But even the simple events usually have low-cost opportunities to make a bigger impact. Let us help you find ways to do something new and innovative. Remember: "this is how we always do it" is usually the worst possible reason to keep doing it that way.
Over-Communicate
From beginning to end, clear and thorough communication is essential. The more we know before and during the event, the better we'll be able to assist you. Details that may seem trivial to you can be a major crisis to us. That stairway between the truck and the ballroom? Yeah, game-changer. Your presenter who wants to fly a drone in the room and project the image live on screen? Sure, we can do it, but we need a chance to prep and test the setup. You need walkup music and VOG announcements for each presenter? No problem, but we need playback equipment and time to prep the cues.
Knowledge is power, and the more details we have, the less we'll have to scramble to deliver things that could have been easily planned for ahead of time.
Walk it
Site visits are always a good idea. Walk through the venue with your event team. If possible we'd like to join you. If not, we can provide you with a checklist of information that is helpful to us. Things like ceiling height, power availability, lighting controls, loading dock access, outside windows in the room, early access for setup: these and a hundred other details can help us.
Single point of contact
While it's often good to get input from the entire team, at the end of the day we need one person we can go to with questions or challenges, who can give us a definite answer. Things move fast on live events: going through three layers of decision-makers before we get to someone who can actually make the decision usually means it's too late.
Schedule well
Show script, cue-to-cue, run of show, AV script… whatever you'd like to call it, that document is what we base our decisions on during your event. A good script will clearly show us start and end times for each session and break, presenter names, how much time is allocated to each presenter, and any special requirements they may have. Leave us room to write notes on the page. Remember that we'll probably be reading this in the dark, so keep fonts large and legible. If possible, have a copy of the file available in Google Sheets or Excel so that we can modify it ourselves onsite to fill in information as we get it.
---
There's a lot here, but really it all boils down to two themes: plan well, and communicate your plans to us so that we can execute. We're really good at adapting to changes and rolling with the punches, but it's a lot less stressful for all involved when everyone is informed and prepared!