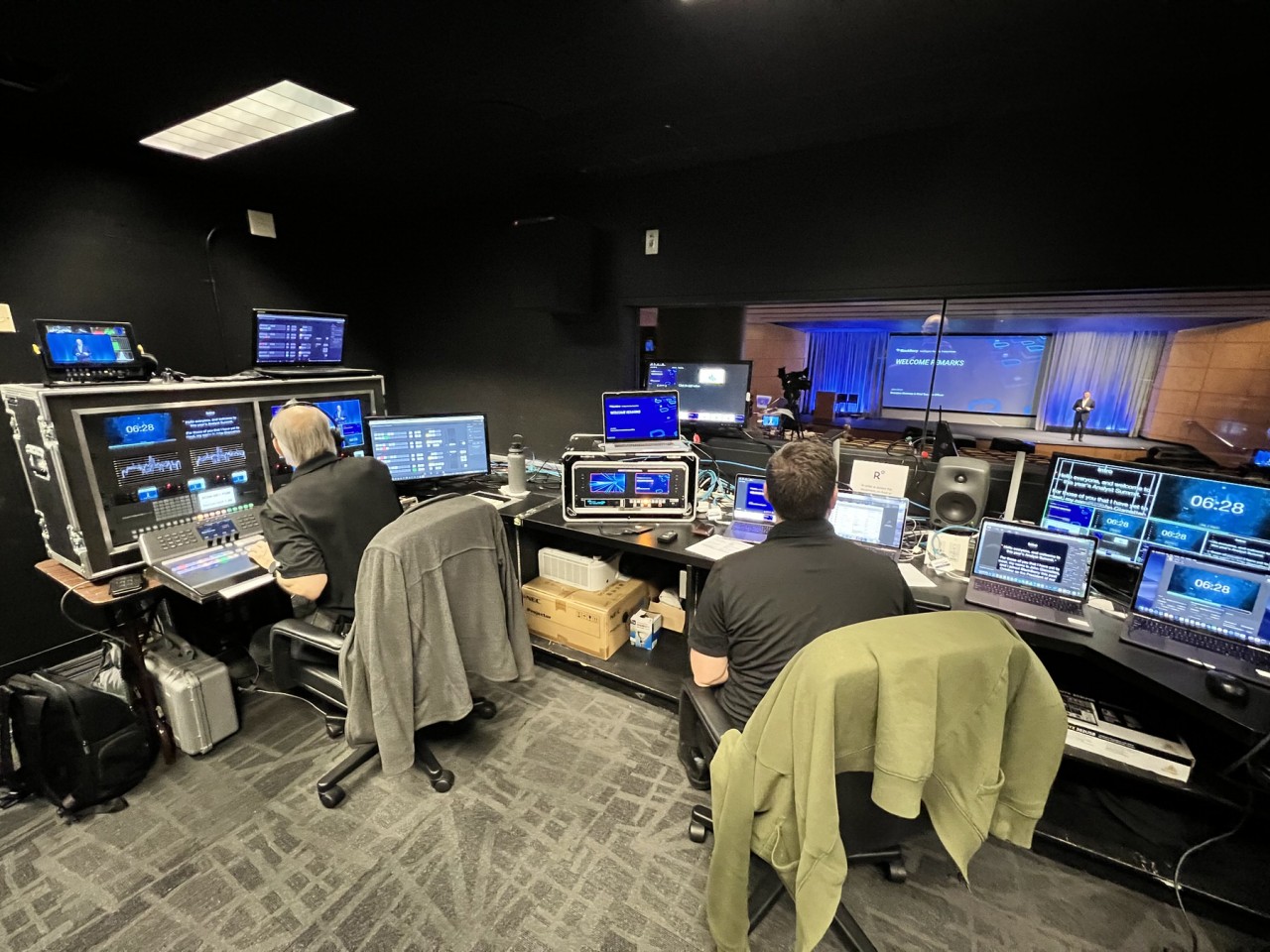 At VIP Audio Visual, we regularly hear from our clients about the terrible experiences they've had with AV providers at other events. Sloppy setups, poorly configured equipment, missed cues, and a general lack of attention to the details seem to be a common thread in these stories. Unfortunately, many clients (and their audiences) have come to accept this as normal.
A recent conversation with a meeting planner for a large client got us thinking more about what makes VIP Audio Visual different. To keep their events running smoothly, this planner sends a technical producer to each event to keep the AV crew on track. During our event, that producer sat in the lobby and caught up on email for three days, because our crew handled all of the things that she normally had to stay up on. What seemed like extraordinary service and professionalism to her was the everyday expectation for us. Her comment was "This is amazing, you guys are running the whole show - everyone else just knows how to run the gear!"
The Difference Between an AV Company and an Event Production Company
The world is full of AV companies who "just run the gear". Their techs know how to set up and run the equipment, and often do a great job. However, the relationship doesn't usually go beyond that. The crew will follow directions and do their best, but the effort is usually reactionary - trying to follow the flow of the event as it happens.
VIP Audio Visual is an event production company. We're great at setting up and running the gear, and we hold ourselves to the absolute highest standards in that department. But we're also invested in your event. Our team will take the time to understand your program, and look for opportunities to make it better. The decades of experience present in our team allow us to identify potential issues before they arise, from problematic slide transitions or font sizes, to awkwardly planned presenter handoffs on stage. We proactively manage the details of your program, from collecting PowerPoint presentations ahead of the session to adding or removing time from the speaker timer to get you to lunch on time.
We also know how to handle a crisis. Obviously we're not policemen or surgeons - nobody is going to die if we make a mistake. But when things don't go according to our carefully laid plans, our crew is able to react as a team to smooth over the rough patch. Whether that's a critical piece of gear going down, an unplanned presenter walking on stage, or the venue losing power (it happens!), we keep calm and work the solution in order to minimize the disruption and keep your event flowing as smoothly as possible.
We often remind ourselves that "if people notice what we're doing, we're not doing it right". We work hard to stay in the background, tending to the thousands of details that go into your event so that when the lights come up and your keynote presenter walks onstage, the entire process appears effortless and natural to your audience.
---
If you've become used to settling for AV companies who "just run the gear", it's probably time to step up to a production company. Once you've experienced the difference, it'll be hard to go back. Give us a call or send a message to learn how we can help make your next event a success.