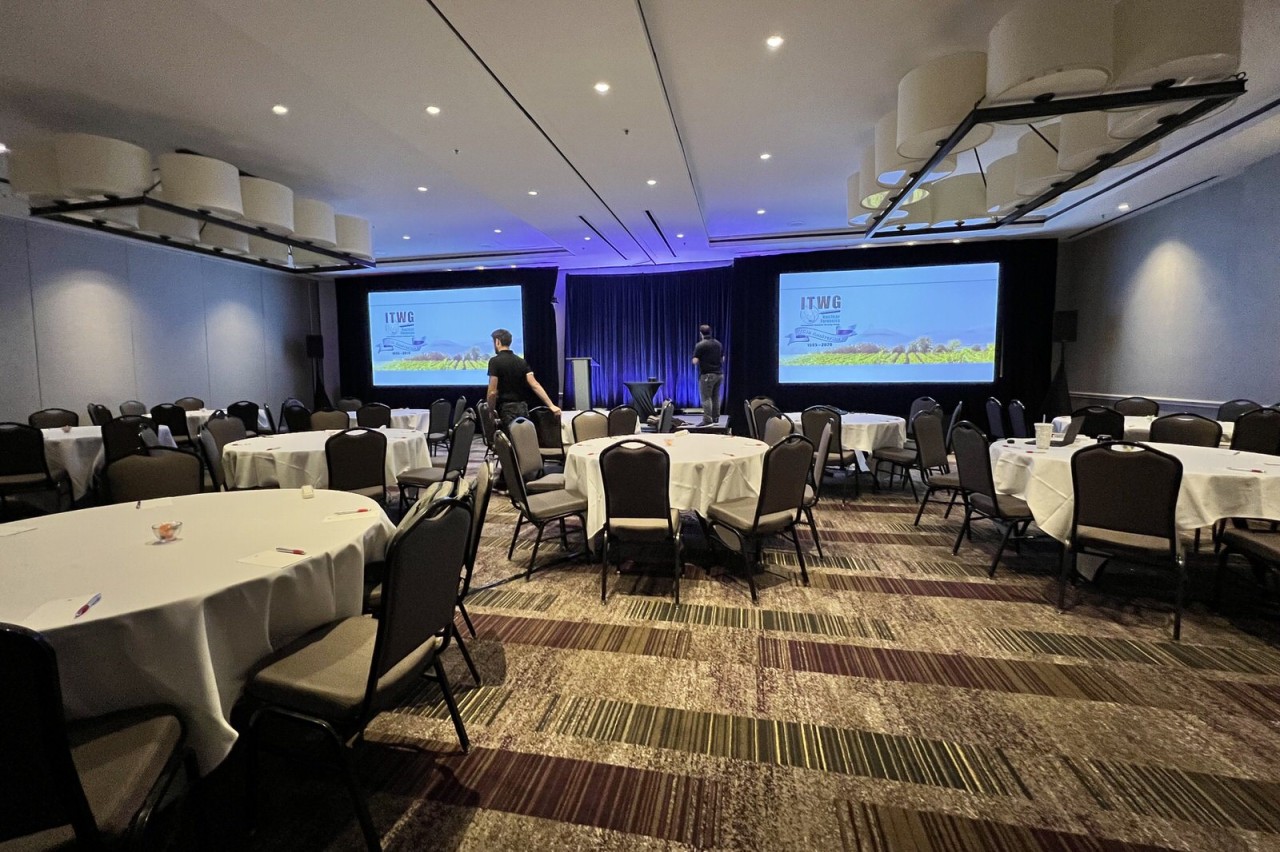 Convention events are often a dazzling spectacle of light and sound, with main stage performances or presentations that leave audiences awe-struck. However, the magic doesn't have to be limited to the main stage. By leveraging high-quality audio/visual (A/V) services in workshops and sessions, event planners can create engaging, memorable experiences that make a lasting impression on attendees. VIP Audio Visual Company can produce such conventions anywhere in the United States, transforming any space into a dynamic environment.
Reimagining Breakout Rooms
Breakout rooms offer more intimate settings for targeted discussions, group work, or personalized learning. However, their potential can be lost without the appropriate A/V setup. It's not just about having a projector and speakers in place - it's about using A/V equipment strategically to engage attendees and create an immersive environment.
VIP Audio Visual can help event planners reimagine the breakout rooms with multiple screens for different perspectives, high-quality sound systems for crystal clear audio, and interactive technologies that enable audience participation. Special lighting could be used to set the mood or highlight certain areas of the room, while high-quality microphones ensure that every voice is heard clearly.
Recording and Live Streaming
In the age of digital technology, offering recorded or live-streamed versions of convention events is crucial. Not only does it allow people who cannot attend in person to participate, but it also serves as a valuable resource for attendees to revisit after the convention.
VIP Audio Visual Company has advanced recording and live-streaming capabilities to make this possible, from the keynote sessions to smaller breakout rooms. We can set up multiple camera angles for a more engaging viewing experience, ensure optimal sound quality for clarity, and manage the live stream to deliver a seamless experience for remote attendees. Post-event, the recorded sessions can be edited and made available for on-demand viewing.
Interactive Engagement: Fostering Active Participation in Breakout Sessions
Creating an engaging and interactive environment in workshops and sessions can significantly enhance the attendee experience. VIP Audio Visual Company understands this, and we offer a range of solutions to facilitate active audience participation.
Audience Response Systems: These systems are excellent tools for promoting interaction and immediate feedback. Presenters can conduct real-time polls or surveys, with attendees responding via their mobile devices. The results can then be displayed instantly, spurring further discussion and engagement.
Live Q&A Tools: Nothing sparks engagement quite like a lively question and answer session. VIP Audio Visual can integrate live digital Q&A tools into your A/V setup. Attendees can submit questions electronically, facilitating a structured and inclusive discussion where everyone gets a chance to contribute — even if they're viewing remotely.
Social Media Integration: It's no secret that social media is a powerful engagement tool. VIP Audio Visual can set up live Twitter feeds or similar social media streams, displayed on screens for all attendees to see. This encourages attendees to share their thoughts, questions, or feedback in real-time, promoting a sense of community and engagement.
Interactive Whiteboards: Although not a touchscreen display, an interactive whiteboard allows presenters to dynamically present their material, making changes on the fly based on audience input. This technology allows for more flexible, responsive presentations that keep the audience engaged.
With these interactive options, VIP Audio Visual helps transform convention workshops and sessions into dynamic, participatory events, encouraging active engagement from all attendees and enhancing the overall event experience.
Accessibility: Ensuring Everyone Can Participate
Inclusion should be at the heart of every event, and VIP Audio Visual takes this to heart by offering a range of accessibility technologies. This includes providing closed captioning for hearing-impaired attendees and integrating assistive listening devices.
Furthermore, VIP Audio Visual makes sure that screens are set up in optimal viewing locations, ensuring that everyone, including those with mobility issues or in large breakout rooms, can clearly see the content being displayed.
The VIP Audio Visual Support Team
Having the best A/V equipment is a crucial part of a successful event, but it's the professional support that sets VIP Audio Visual apart.
Before your event begins, our experienced technicians set up and thoroughly test the A/V equipment in every room. We understand that each presenter has unique needs, and are on hand during the event to assist with everything from connecting their devices to the system, ensuring that microphones are properly worn and functional, to adjusting sound levels for optimum audio experience, and aiding in stable internet connectivity.
Recognizing the need for continuous support, VIP Audio Visual offers flexible options to suit the nature and scale of the event. Event organizers can choose to have technicians readily available nearby for on-demand support, or assign an in-room operator who handles all the A/V details during the session. This includes managing the equipment, promptly addressing any technical issues, and ensuring seamless transitions between different parts of the session.
---
Conclusion
Workshops and sessions are more than just sideshows to the main stage at a convention - they can be powerful, engaging events in their own right. With the right A/V setup and expert support from VIP Audio Visual Company, event planners can unlock their full potential, creating a convention experience that resonates with every attendee, no matter where they are.