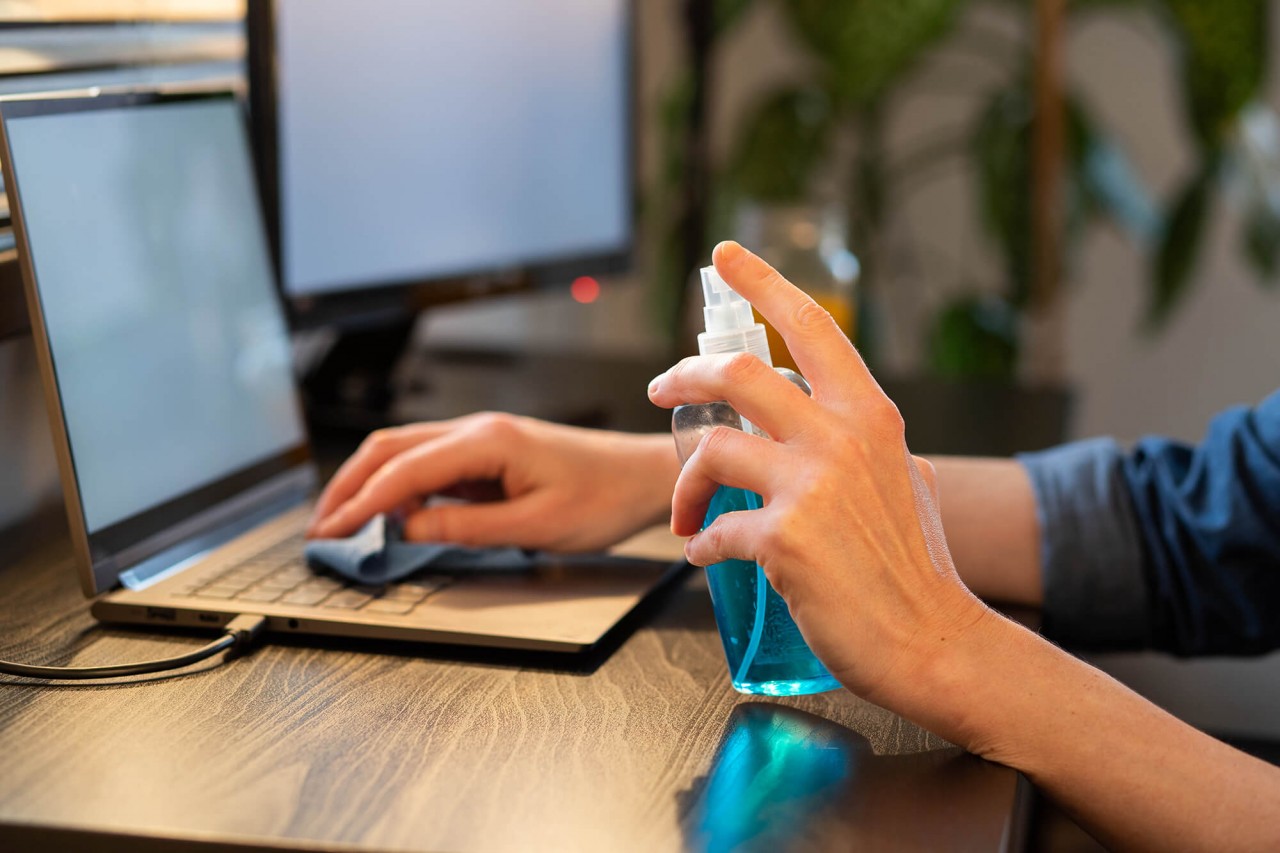 For many years, our clients have trusted VIP Audio Visual Company to create amazing A/V experiences. Now, the new world that we're all living in means that trust is extended to helping keep us all safe.
We take this responsibility seriously, and have devoted much of our time during this state-mandated shutdown to researching and implementing new policies that will let us get your corporate events back up and running while reducing the risk of spreading disease.
Sanitation and cleanliness has always been a priority for us here at VIP Audio Visual. Our microphones in particular have always been regularly cleaned and sanitized. Now, that same commitment is being extended to all of our equipment and personnel.
Equipment Cleanliness
VIP Audio Visual has invested in clinical-grade UV sterilization tools to keep all of our gear virus-free. Before and after every event, all "touch" equipment such as computers, remotes, microphones, laser pointers, and other presentation equipment will be placed in UV sterilization cabinets which kill 100% of microorganisms.
Throughout your event, handheld UV sterilization wands will be used by trained staff to keep presentation equipment clean. In addition, all contact surfaces will be cleaned regularly using high-strength disinfectants.
Our entire warehouse, where all of our equipment is stored, is also receiving extra attention. It will be receiving a deep-cleaning prior to resuming operations, and will receive regular deep-cleanings thereafter. Combined with our UV sterilization and other efforts, we are extremely confident that we're doing everything possible to keep our customers safe.
Personal Commitment
Our entire team at VIP Audio Visual is committed to doing everything possible to reduce the risk of cross-contamination during an event. This includes regular cleaning of our workstations, disinfection of our personal devices, and minimizing contact with our face. Hand sanitizer and alcohol cleaning wipes will always be available at our tech positions. Even simple things like USB thumb drives will be sanitized regularly to reduce the spread of viruses. Masks will be worn as appropriate.
Specific members of our team are receiving in-depth training on the operation of the UV wands and sterilizing cabinets. While these team members are taking the lead on our sanitation efforts, our entire team has been trained on our procedures and is committed to this process.
---
The post-COVID world will be new and different for all of us, but that doesn't mean we can't return to work - and even to corporate events - wisely and safely. As we strive to meet and exceed CDC and OSHA guidelines, VIP Audio Visual is committed to doing our part in making this a reality.