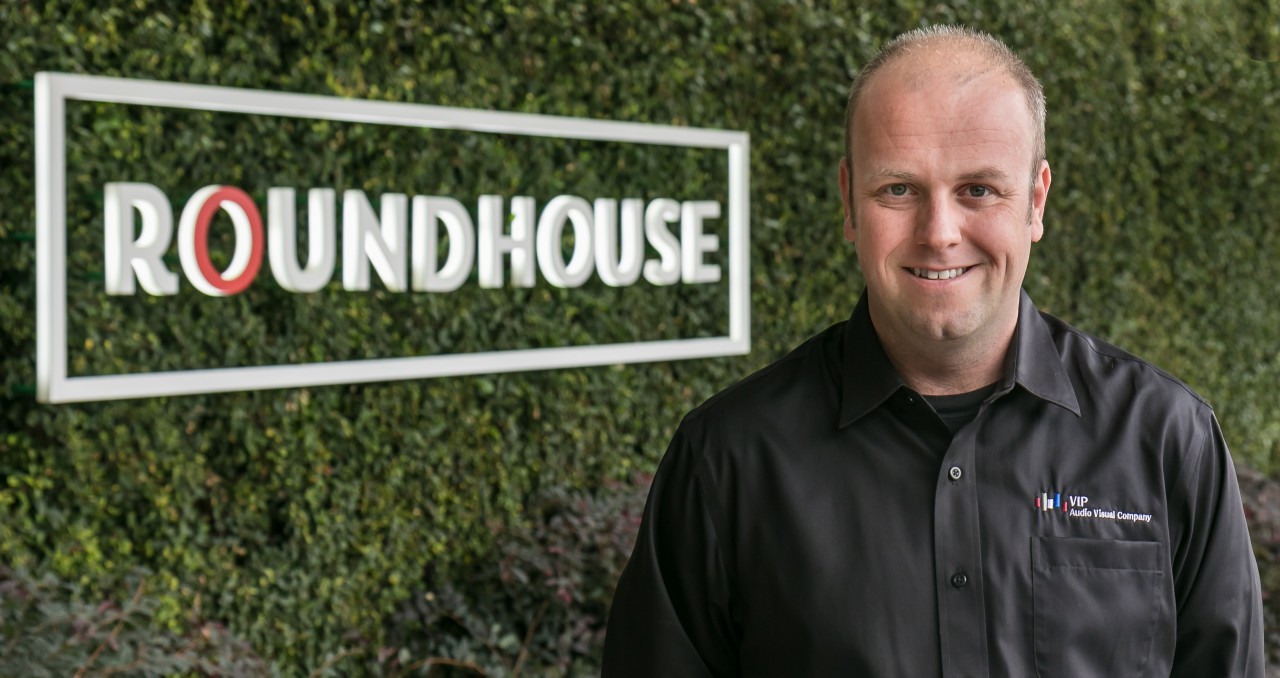 Stephen Davies has been part of the VIP Management Team for the past three years. As Accounts Manager, he manages orders, inventory, and productions at Roundhouse Conference Center at Bishop Ranch in San Ramon. He works with clients including Chevron, SAP, BlackBerry, and Rodan + Fields, and manages special events for Sunset Development Company, proprietors of Bishop Ranch.
Almost every event at Roundhouse includes a presentation by a VIP in the company. With an absolute attention to the task at hand, Stephen ensures that everything sounds and operates smoothly. Part of the thrill of his work is the opportunity to make each and every event a success, no matter what factors come into play.
To this day, Stephen still finds as much fulfillment in audio engineering as the first time he had a chance to operate an audio console during his college sound engineering studies. Receiving a note or email from a client for a job well done makes his work meaningful, and he appreciates when clients recognize the team for their hard work.
In addition to his work at VIP AV, Stephen has been a sports broadcaster for over a decade, commentating on everything from professional sports all the way down to the high school level. He is currently the play-by-play voice of the 2017 American Ultimate Disc League champion San Francisco Flamethrowers, and was color commentator for the 2017 North American Soccer League champion San Francisco Deltas. He's called almost every sport imaginable, including cricket, cheerleading, fencing, and diving. This fall, he is behind the mic for NCAA Division 2 soccer, local junior college football powerhouse College of San Mateo, high school championship football, and the annual San Francisco Section Thanksgiving Day football championship, one of only a handful of games played and broadcast on the holiday.
Originally from Swansea, Wales, Stephen moved to the Bay Area in 1992 and graduated from SAE Expression College in 2007 with a Bachelor of Applied Science degree. When he's not at work, he enjoys spending time with his wife and daughter at the beach or park, listening to music, reading, cooking (he makes a mean Chicken Tikka Masala), watching sports, and playing pool. Stephen, his wife Jill, and their young daughter currently live in Hayward, with their immediate families close by in Pleasanton.