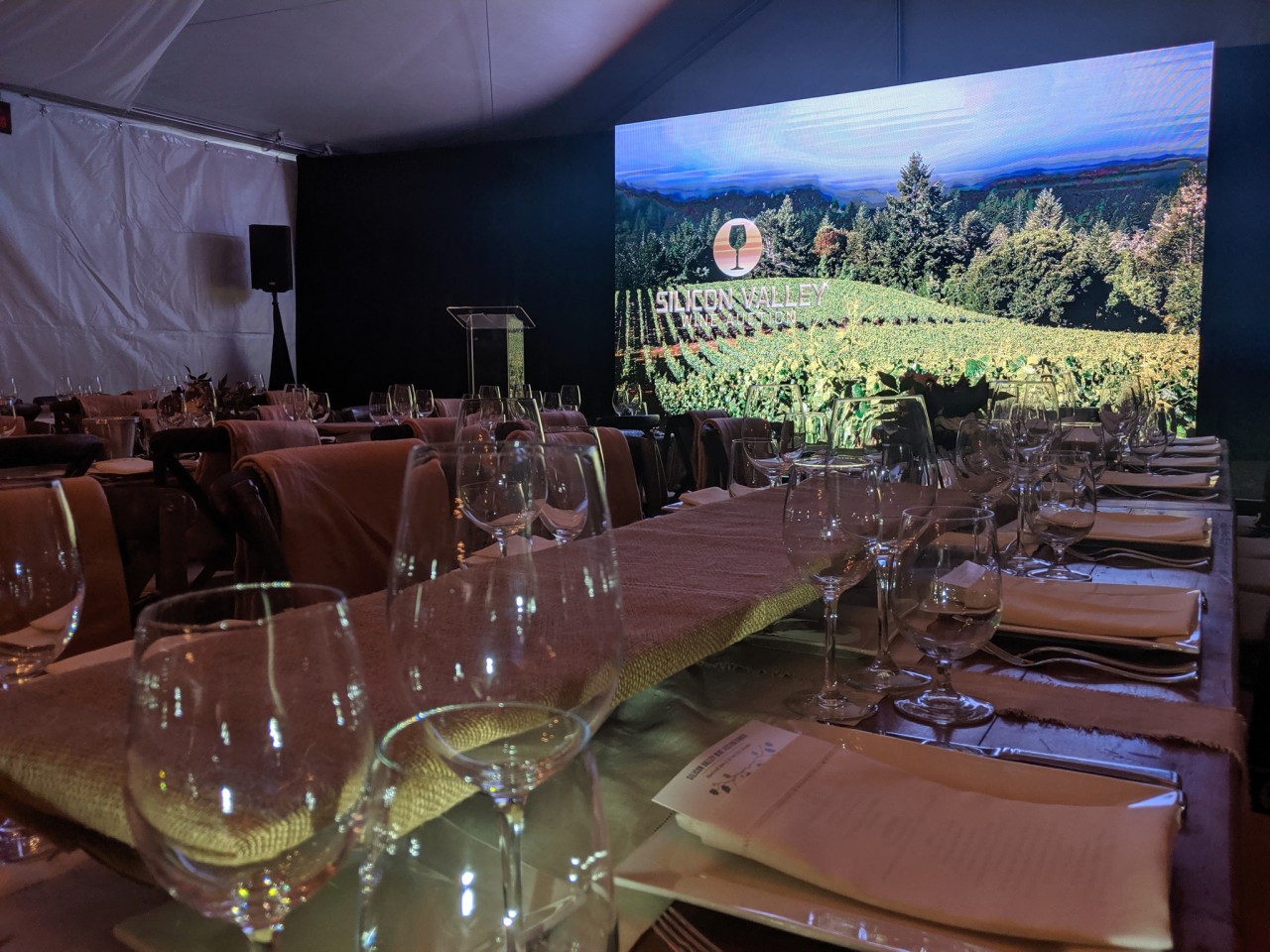 The Way Things Are
Projection and imaging have been used in corporate presentations for decades. From slide projectors and overhead transparencies, the industry moved to early CRT projectors - massive, 100-200lb behemoths that required expert technicians to converge color tubes every time they were turned on. LCD technology revolutionized the industry by introducing small and lightweight projectors that could be moved by a single person and powered off a standard 110v outlet, without the maintenance issues. In the past few years we've seen the introduction of DLP chips for better color accuracy, and laser projectors that are lighter, brighter, and run cooler than anything the industry has ever seen.
All of these technologies work to project an image from a lens onto a projection screen. That screen is designed to reflect light - whether intended or not. As a result, we've become accustomed to presentations in dark rooms, with stage lighting carefully arranged to keep light off of the projection screens. Ambient light will easily wash out the image, resulting in muted colors and difficult reading.
LEDs: The New Solution
LED screens eliminate all of these problems. Built using hundreds of thousands of small, ultra-bright LED lights, the screen emits its own light instead of reflecting the light it receives. No longer do we have to worry about ambient light or stage lighting washing out the screens. LEDs can be used outside in full sunlight, or indoors with the lights on.
In the professional market, LED displays come as individual square or rectangular modules, which are attached to create large format displays in almost any size or shape. The modularity gives us a lot of options in how they can be configured. A standard 16x9 screen is simple, but we can also introduce custom aspect ratios for unique presentations that will stand out.
Creative Opportunities
Introducing LED displays in your corporate event opens up a whole world of creative options not available with traditional projection. The most common is building an LED wall behind the main stage at your event. This provides a moving canvas as a backdrop to the stage, which our production team can use as a creative tool to enhance your event. We can change the look from presenter to presenter with different color schemes or background elements. (Bonus tip: changing the color of LED lighting to match can give your room a completely fresh look!) Play a video loop or sponsor logos during breaks, or even run the main presentation on the center screen so that your speakers can interact live with their content.
Beyond the stage wall, we can do a lot by positioning multiple screens throughout your meeting space. Creating multiple smaller screens across the front of the room gives us a canvas where we can "fly" elements from screen to screen. Position logos on one screen, presenter names or agenda items on another, and then animate them together. Map onstage displays with additional panels on the sides of the room for an immersive experience.
Beyond the main stage, you can use LED panels for hugely impressive foyer displays. Forget the daily agenda on the 55" flat screen: let's build a display that spans the entire lobby wall. Have your attendees enter the general session by walking through a display that arches over the doors, or even a "video tunnel". Build a 20' tall 4-sided screen in the center of the exhibit hall to use for announcements, vendor ads and event branding. The possibilities are endless!
Drawbacks?
LED walls are amazing, but the technology still isn't as mature as projection, which has had decades to develop. There are a few things to consider when you're deciding whether to choose one for your event.
LED displays are made up of thousands of tiny individual lights, each one a single pixel. The space between these lights (technically an SMD, or Surface Mount Device) is measured in millimeters, commonly referred to as mils. Lower numbers indicate less space between pixels, resulting in a display that appears more seamless. In general, you want to look at LED walls that are 4mils or better, especially if your audience will be sitting close to the wall.
Power consumption isn't ridiculous: the LEDs are very energy efficient, but there are a lot of them - millions of pixels in even a basic setup. As a result you'll need dedicated circuits for most LED walls, and 3-phase power drops are a good idea for larger setups.
LED panels are big and heavy. We'll usually have a dedicated truck to bring the wall panels and support structures, and at least a 2-person crew devoted to setting it up for your event. If the wall is going on a stage we'll need to ensure that the stage can support the weight.
Finally, safety is always a top concern. Our production team will evaluate the area where the wall will be installed to make sure we have a safe, stable location for truss and other support structures. Rigging hardware is inspected before each installation, and outdoor walls will be rigged carefully with extra support to eliminate danger from wind or other objects that could knock a wall over.
---
With ultra bright displays, high resolution, creative setup options, and a complete lack of interference from lighting, LED walls are probably one of the most revolutionary display technologies to hit the audio/visual market in decades. From a basic 16x9 display to large immersive designs, incorporating LED displays into your event design can create an impact never before possible!