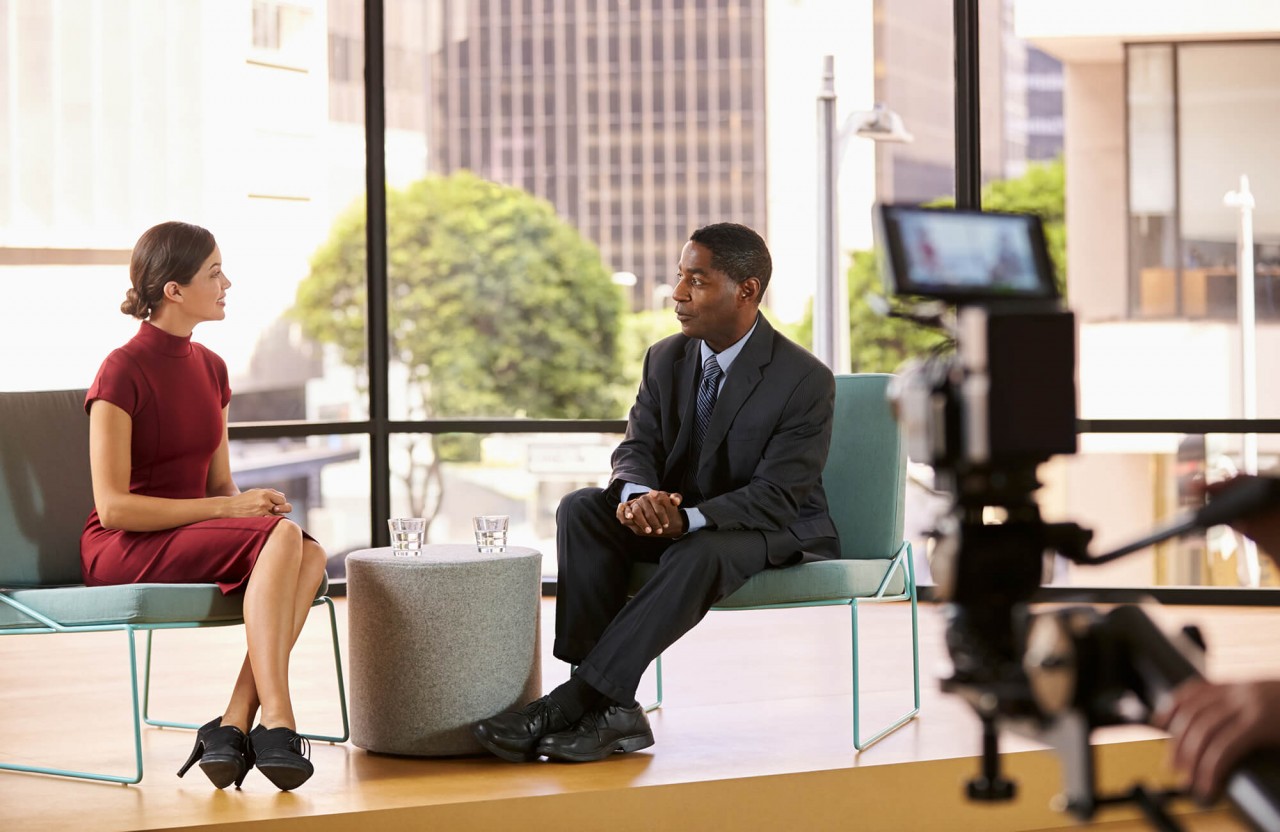 A few years ago, live streaming was new and exciting. Now it's basically expected. Whether it's an internal event being broadcast to employees worldwide, or a public event targeted at customers or partners, live stream opportunities have become an essential part of the corporate communications world.
As beneficial as the technology is, your audience likely still has a few gripes. The experience of attending a live event is very different than sitting in front of a monitor at your desk, and most live streams are essentially letting the remote audience "peek in" on the live event.
During pre-show or breaks, viewers are stuck at their desk watching announcement slides scroll endlessly, usually without sound. Here are a few simple ways that you can leverage that dead air, and provide exclusive content for your streaming audience that keeps them engaged:
Stand Up Interviews
Send a camera crew into the lobby to grab attendees for impromptu interviews. This doesn't take a lot of planning or effort: just a cameraman and an interviewer who can walk around and engage people with a few questions. These interviews allow your streaming audience to experience the flavor of the event outside the main stage.
Formal interviews
Create a video set backstage or in an adjacent room, and sit down with designated interview subjects for a more in-depth conversation. How did the top salesperson crush his quarterly goals? Let him tell the story! Where did HR come up with the idea for this year's incentive trip? How exactly did the support team increase their NPS by double digits last year? A "60 Minutes" style interview can be streamed live exclusively for your remote audience.
Let the audience run the show
If you have offices in other cities, challenge them to come up with their own programming. Hand off the stream to a different location during each break and give them a chance to share their own stories. The creativity might surprise you!
Extended Q&A
Streaming audiences often have a hard time interacting with Q&A sessions because of technical barriers. Questions entered into the chat window are normally used as fillers when the live audience runs out of questions, if at all.
Put the remote audience front and center by providing an extended opportunity for Q&A, exclusively on the live stream. Bring in the executive team and dedicate 10 or 20 minutes to answering online questions in a more relaxed, informal environment. If you've already got an interview set put together, that can serve double duty as the setting for this session.
Sponsor/Partner highlights
Put your event sponsors or company partners in front of the camera and give them a chance to share their message. Tour their tradeshow booth or give them a chance to talk about new offerings, success stories, and more.
Provide a behind the scenes tour
People have no idea what goes into producing an event. Event coordinators, bus drivers, hotel kitchens and catering teams, AV crews (yay for us!), green rooms, and more - grab a cell phone and give your audience a guided tour of all of the things that go into creating a successful event.
---
Live or pre-recorded, any or all of these ideas can be used to fill the dead air before an event, during breaks, and after the show ends. Not only does this provide meaningful content, it shows your streaming audience that they're just as important to your event as those who attend in person!