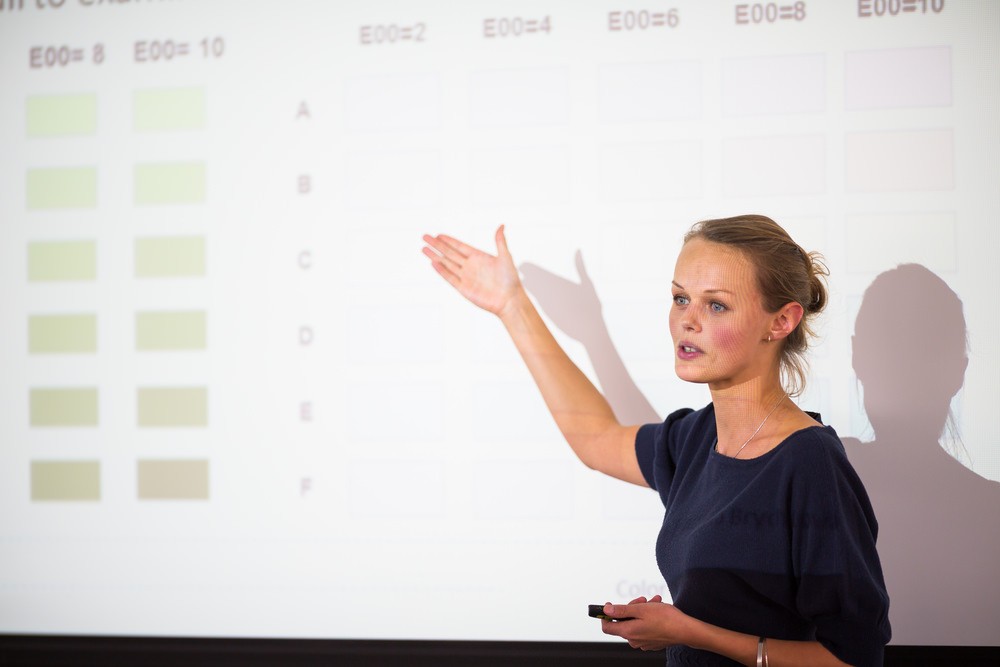 Conventions are a bit of a niche market in the A/V field, bringing a specific set of challenges that a lot of A/V companies aren't prepared for. Supporting dozens or hundreds of rooms across a large facility - most of which all begin and end on the same set schedule - requires a lot of organization and teamwork amongst the A/V crew. Many A/V companies choose not to work in the convention market, as the amount of gear that we have at VIP Audio Visual and the quality of our technicians isn't something that is easy to obtain. Conventions also bring a lot of pressure: our technicians have to get outgoing presenters unhooked, set up new presenters, and help with any special requirements – often in multiple rooms simultaneously and all during a 15-20 minute break period.
Gear and Opportunities
Given the unique requirements, planning for convention work is crucial. Most convention sessions will require a screen, projector, 1-2 wireless microphones, a small PA system, and audio/video cabling that allows presenters to hook up a laptop or tablet from the podium. 90% of presentations can work effectively with this setup.
Some presentations have more specialized requirements. We'll often encounter presenters who want to have a hands-on demo projected onscreen with a camera. Remote presenters may need to participate in the meeting through an online video platform. We've even had NSA engineers demonstrate gear that they use to scan overseas Embassies for listening or video devices. These are all things we can handle as long as they're planned and prepared for ahead of time.
Techs: Dedicated or Roaming?
Consider whether you want a dedicated technician in each room. For events with basic A/V requirements, a single technician can often handle multiple rooms – checking in on each room throughout the sessions to ensure that everything is running smoothly, and assisting with transitions during breaks. If you event has multiple presentations during a single session or more advanced requirements, you may need a technician assigned to stay in the room as an operator.
Planning
We've found that good communication between event planners and presenters goes a long way towards having everything run smoothly. Provide each presenter with a summary of the Audio/Visual setup that will be in the room: an HDMI cable at the podium, an audio plug to hook into the sound system, and 1 or 2 wireless lavalier mics, depending on your event's specifications. Then provide an opportunity for the presenter to make any special requests: wireless presentation controllers, cameras for image magnification, audio/video recording, web interaction, or special equipment brought in for demos that may require extra electrical power or physical space. If you forward these requests to us prior to the event, our project managers can reach out to those presenters to ensure we have everything we need to support them.
If your event style gives you some flexibility in assigning rooms, it's often cost-effective to setup up "Advanced" rooms that have dedicated techs and a more robust A/V setup for the presentations with special needs, while most of the rooms have a more typical setup using roaming techs for the rest of the presentations.
---
VIP Audio Visual has decades of experience in all aspects of the Audio/Visual industry, including extensive convention experience. Our large equipment inventory allows us to support almost any size event using all in-house gear. Our technicians have the experience to deal with the technical challenges of working in the high-pressure, fast-paced environment, and our management team excels at nailing down the details required to make your event go off without a hitch. If you're looking for the right A/V team for your next convention, we'd love to speak with you!