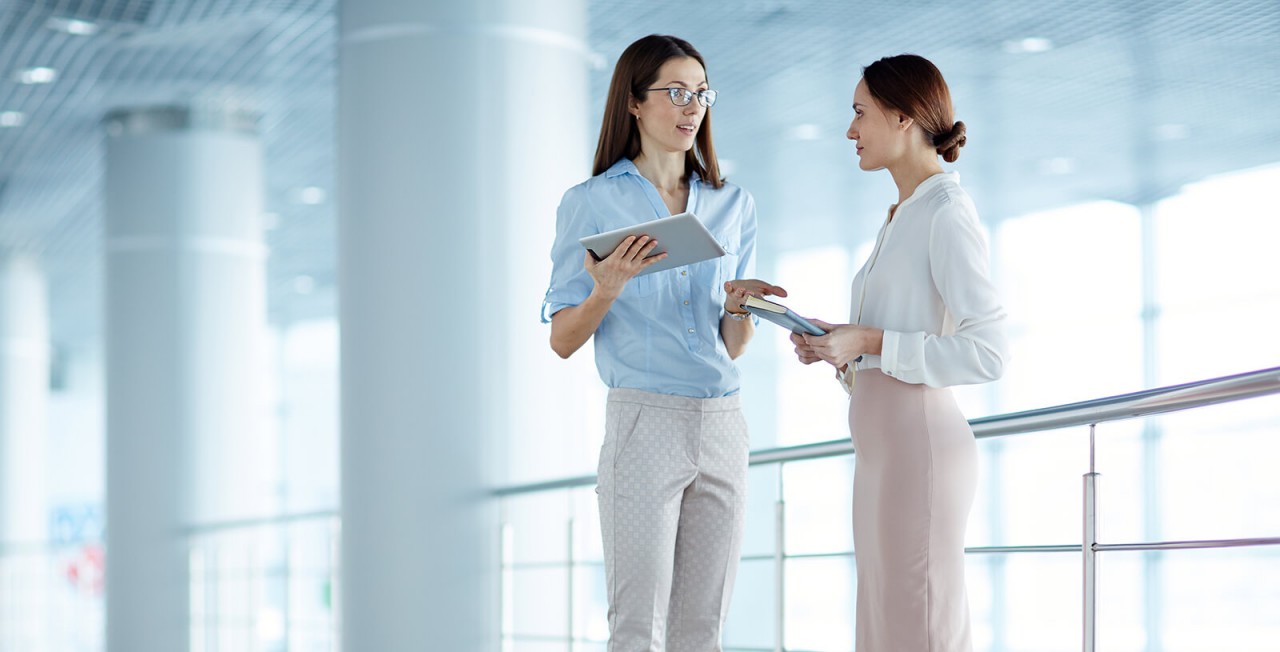 If you're an event planner, you've got a million things to look at when you do a site visit. In the audio/visual world, we've got some very specific things that we like to know before we walk into a venue. If we have the opportunity we always like to do our own site visit, but that's often not possible.
With that in mind, here's a meeting planner's site visit checklist that is sure to keep your A/V crew happy.
Load-in planning
The load-in sets the tone for the whole show. A smooth load-in ends with the crew relaxed, and gear neatly staged and ready to go. A tough load-in leaves us with a stressed, sweaty crew staring at a jumbled pile of gear waiting for the next set of problems to pop up.
Are we loading from a truck dock or from the ground?
Does the dock have plates available?
Is there adequate space on the dock for us to roll cases out and move around?
Should we expect other vendors or hotel deliveries to be using the dock at the same time?
What's the route from the dock to the meeting rooms?
If we have to use an elevator, is it big enough to fit 10' sticks of truss or drape pipe? Are there weight limits we need to be aware of?
Are there any stairs on our route?
Are there security protocols we need to follow?
The Meeting Room
Even if we're doing breakouts along with your General Session, that GS room usually has the most complex requirements. Here, in no particular order, is what we're looking for during the site visit:
Room size: Is the room big enough for the show we want to put on? Do we have room for gear, crew, stage, and audience?
Ceiling height: Larger screens require higher ceilings. The bottom of the screens should usually be no less than 4' from the floor – higher in larger rooms. The size of the screens from there is often limited by the height of the ceiling.
Obstructions: Chandeliers will often reduce the effective height of the ceiling, as they can obstruct lighting, projection, and audience sight lines. Airwall tracks and panels can also present problems.
Power availability: Are dedicated wall circuits available? Is 3-phase service available, and does the hotel provide a distribution box? Where can that distro be positioned? If we're using wall power, how many circuits are available? Do we have access to the breaker panel? Is that power shared with anything else?
Crew positions: Will the front of house control area be on risers, or on the floor? Do we have room to put our video team at front of house, or does it make more sense to put them back of house, behind the screens?
Rigging: On larger shows, we may need to fly rigging. Are rigging points available? Are house or union riggers required, or can we rig it ourselves?
Lighting control: Are the house lights dimmable? Are the control systems in good working order? Can we reprogram lighting presets? Can ballroom sections be combined to be controlled from a single panel? Is that panel accessible? Can we control the system via DMX?
Room availability: When is the room available for setup? Will the meeting room be empty when we arrive (ideal!) or will tables and chairs be set already? Will house banquet staff be available to help us move tables, chairs, and staging?
Storage: Is adequate storage available for empty cases and backup gear? If we're doing rear projection, that normally leaves us with plenty of space behind the stage.
Security: Can the room be locked overnight with a key that is only available to our crew and hotel security? Can a security guard be placed in the room overnight?
Breakouts
For convention work, we may also be supporting breakout rooms in addition to a general session. The breakouts crew will have their own list of questions:
How far apart are the breakout rooms?
Do we have a 24-hour hold on all rooms for the duration of the event?
Can we access the rooms through service hallways, or are we using public corridors?
Do we have a storage room centrally located in the venue?
Is wall power reliable and adequate for our needs?
If there are windows in the rooms, can curtains be closed to ensure high quality projection?
Can we use black tape on the floor, or does the venue require a specific color?
---
One of the benefits we have at VIP Audio Visual is that all of our crews are experienced in working in a wide variety of venues across the United States. Diverse venues like hotels, convention centers, resorts, restaurants, warehouses, golf courses, wineries, parks, parking lots, farms, aircraft hangars and many more each bring their own special sets of challenges and opportunities. While our broad experience helps us be adaptable to almost any challenge, having answers to these questions in addition to good wide angle photographs of meeting spaces, service corridors, and loading docks will give us a good idea of what to expect. In many cases, understanding the space can help us provide creative ideas that will enhance your event!