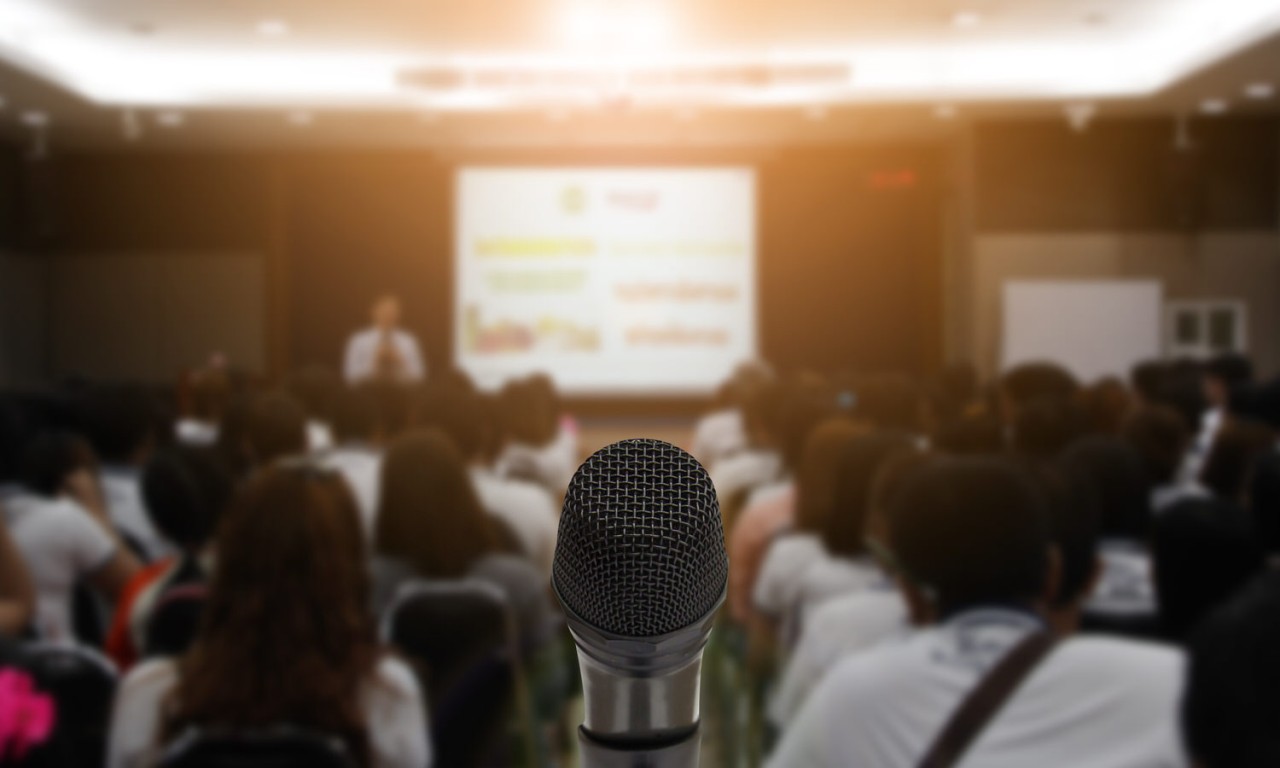 Not every meeting is going to be a large audience in a big ballroom, but smaller events need support too! Large or small, at VIP Audio Visual you receive the same personalized and attentive service from our technicians to ensure your event is successful.
AV Equipment for Small Meetings
We are your audio-visual specialists, regardless of the scale of your event! Don't hesitate to reach out for your smaller events. Some of our clients just need a projector and screen. We can help you identify what equipment is the best solution for your needs, whether you're looking for an easy way to share documents or you want to make sure your group can hear and see clearly from any seat in the room. We can provide small sound systems, projection, conference phones, web conferencing, flipcharts, and other audio-visual support for board meetings, employee training, and more.
Personalized Support for Your Event
Whether your event is large or small, VIP provides the same personalized attentive service from our management and technicians to make sure your meeting is a success. Hospitality is our focus, and we go above and beyond to help with every aspect of your audio/visual experience. Our technicians are highly trained, experienced professionals who recognize that every event is unique, so we take time to fully understand what you need from us. From the moment we meet to discuss your needs, we will work with you throughout your event to make sure that everything is running smoothly. We are proud of the service that we provide and we look forward to working with you!
---
At VIP Audio Visual, no meeting is too small, and no client is unimportant. We dedicate ourselves to providing the same level of hospitality and support to a small boardroom meeting as we do to a large sales conference or awards show. From setting up your equipment before the meeting to ensuring that your computers are connected properly when you arrive, VIP's technicians thrive on making sure that the details are correct so that your Audio/Visual experience is flawless.
If you have a small event coming up and need audio visual equipment and support, let's talk! We'd love to partner with you to ensure that your event is a success.