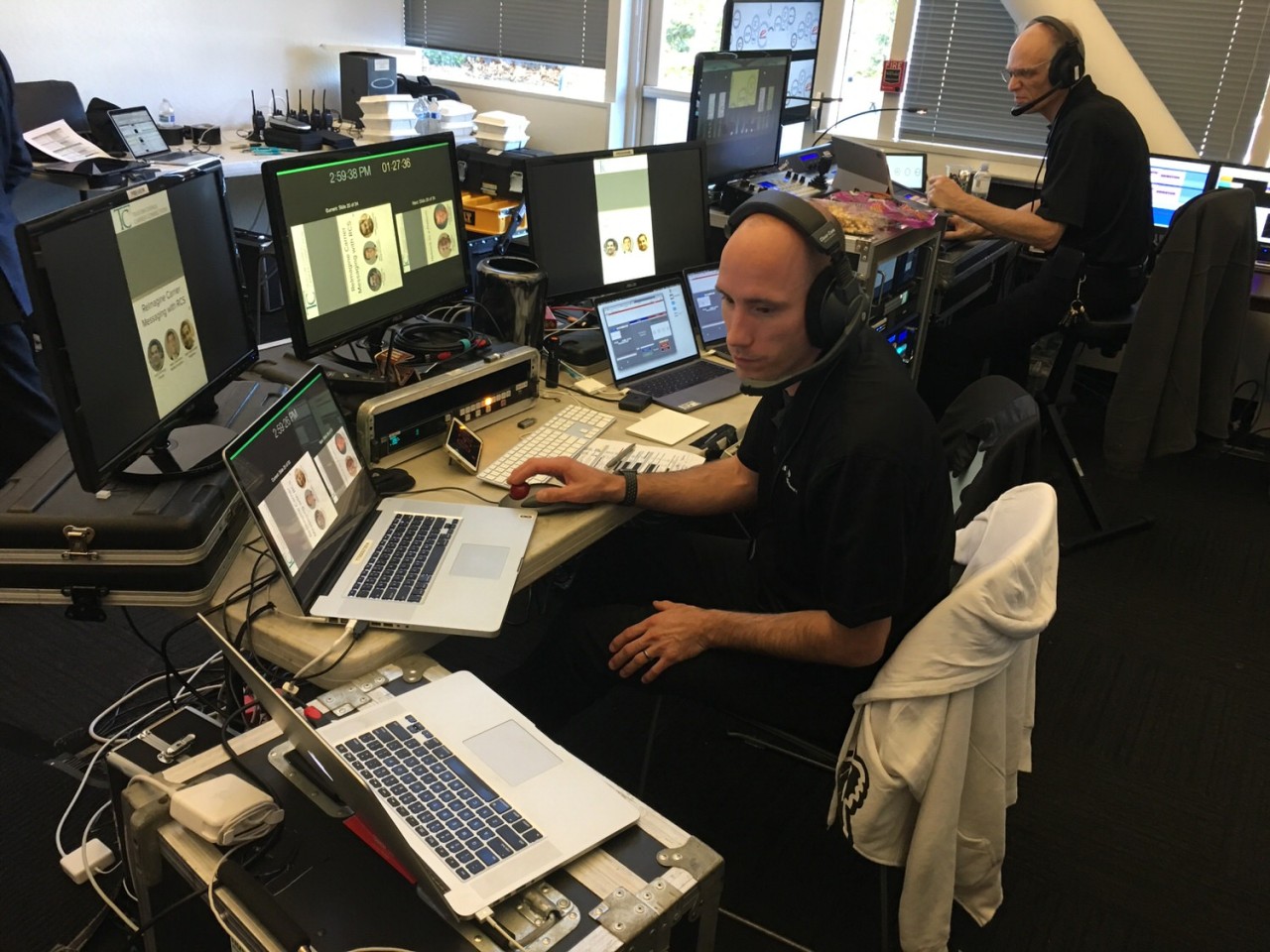 Everyone is happy to be getting back to in person events, but the pandemic has taught us a lot about the usefulness and practicality of virtual events, and it looks like they aren't going away anytime soon.
Virtual events provide a lot of flexibility for your company, including reduced travel costs, and the ability for presenters and attendees alike to join from anywhere in the world. While you can't beat the impact and energy of a live event, there are certainly situations where the virtual event makes a lot of sense.
Logistically, virtual events present challenges that we don't have to deal with in the live events world. Over the past few years, VIP Audio Visual Company has developed a lot of unique solutions to help us make virtual events as close to the real life experience as possible. One unique feature of our virtual events setup is that we can produce the event from anywhere. Rather than having to come onsite at your venue or office with truckloads of gear, we can build a studio in our office or another location and produce the event just as though we were there in person.
Naturally, a lot of people have questions about how we can interact with presenters and handle the production aspects of an event when we're not there in person. Our broadcast switching technology allows us to keep presenters and staff in a separate "backstage" area so that we can help them get set up and run through the flow of the event. From there, we can then move them "on stage" in front of your audience for their presentations.
All of this is done with tools and technology that are familiar to your presenters, with very little in the way of special requests from our end in order to accommodate the technology.
Having these capabilities opens up new opportunities for your events. Rather than having to fly a production team all over the world, we can service your events in multiple locations from right here in Northern California. Your presenters can provide valuable information to your audience without having to leave their desk. And your audience is able to engage with their teammates and leadership from all over the world, while still making it home for dinner.
---
Live events use sets, music, videos, lighting, and the energy of the room to create an engaging experience for your audience. Well produced virtual events can utilize some of these same techniques to create an amazing and profession experience that goes far beyond the typical Zoom screen share. Remote production teams from VIP Audio Visual company allow our clients to create amazing virtual events at a fraction of the cost of traditional production.
If you'd like to explore some options for your next event (virtual or in-person), we'd love to connect with you. Fill out our contact form or give us a call!