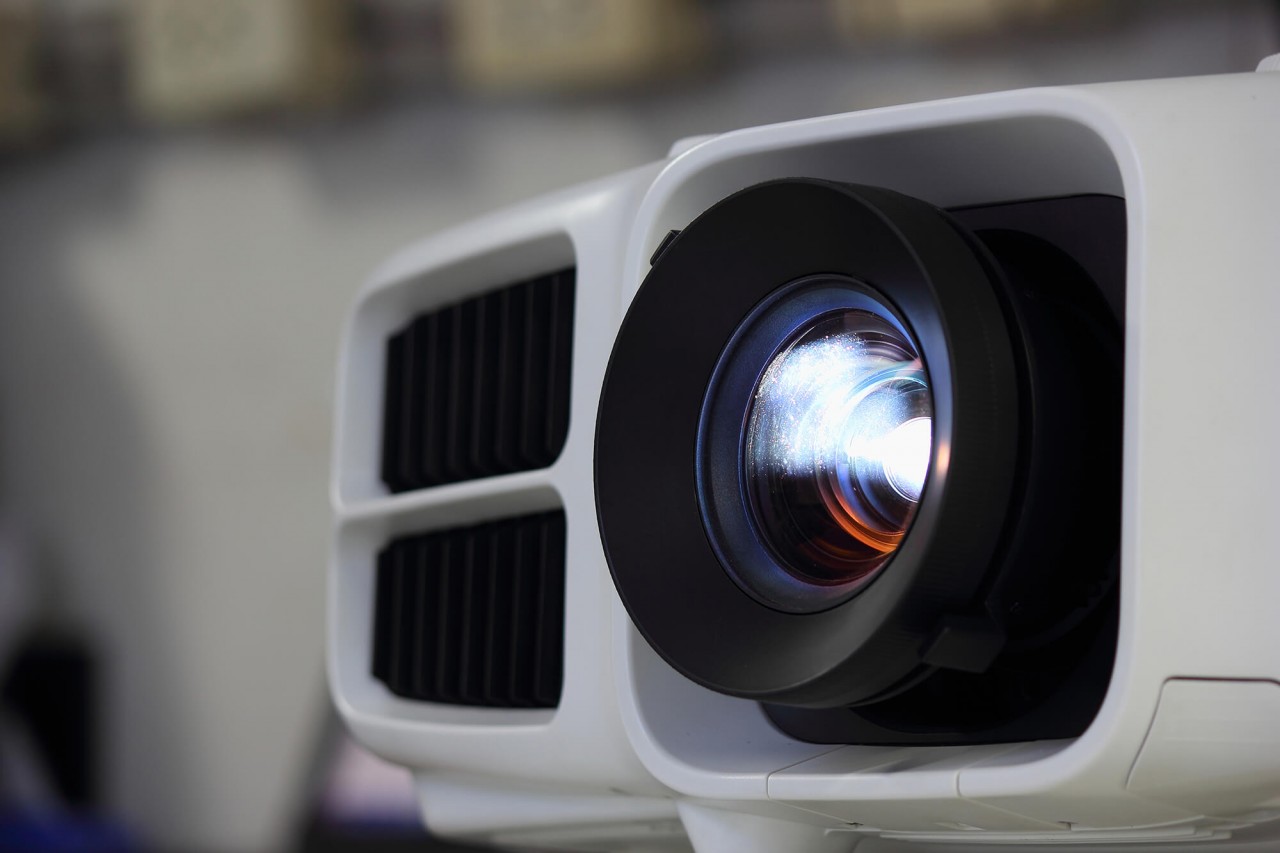 While VIP Audio Visual specializes in creating exceptional A/V experiences for our customers, not every event involves a large crew and complex tech setups. When you need a projector for the photo montage at a wedding, or a small sound system for an office party, VIP Audio Visual can provide professional quality rental equipment.
Our rental gear is pulled from the same inventory that we use to produce high end shows for corporate clients, so you know that the equipment is modern, well maintained, and top quality.
Projector and Screen Rentals
We have a full selection of video, audio, and lighting equipment available for rent. For consumer use, our video equipment includes tripod screens which are very easy to set up. Projectors include all of the cabling you need to connect them to a computer or DVD player. If you know where the projector will be used, we can recommend the right unit that will be visible regardless of your lighting levels. We can also rent Mac computers which are optimized for presentations.
Small Sound Systems and Loudspeakers
We rent speakers, microphones, mixers, and the necessary cabling to hook it all up. If you just need to play music at an event, we'll help you with the necessary connections to play music from your phone or laptop. If your needs are a little more in-depth, we can provide easy-to-operate audio mixers that will allow you to use several sources, including wireless or wired microphones, computers, DVD players, phones, and more.
Lighting Rentals for Parties, Weddings, and more
Lighting can add the finishing touch to any event, and our battery-powered light fixtures make it easy. Forget about running cables, you can just pull the lights out of the box and turn them on, placing them wherever you'd like around your venue. You can easily control the brightness and color of the lights (all together or independently) using an app on your phone or iPad.
Professional A/V Rentals
For professional use, we provide all of the gear you'd expect from an A/V rental house, including projection screens in a variety of sizes with dress kits (front or rear projection), DLP and Laser projectors, and a variety of video processing equipment. Our video flypacks include switchers, recorders, web streaming capability, monitors, and more, all rack-mounted and pre-wired for easy setup and operation. Cameras, tripods and support equipment are available for recording.
In the lighting and staging world, we provide stage drape, LED light fixtures, truss, and DMX cabling, distribution, and control. We also provide a variety of studio lighting fixtures for video production needs.
For audio, choose from a range of top-quality digital wireless microphones, digital mixing consoles, and high-end loudspeakers.
---
Delivery can be arranged for any of our equipment, or you can choose to pick up at our Dublin warehouse or any of our hotel properties throughout the Bay Area. If you'd like further details on our rental inventory or would like to arrange a rental, please visit our Rentals page!