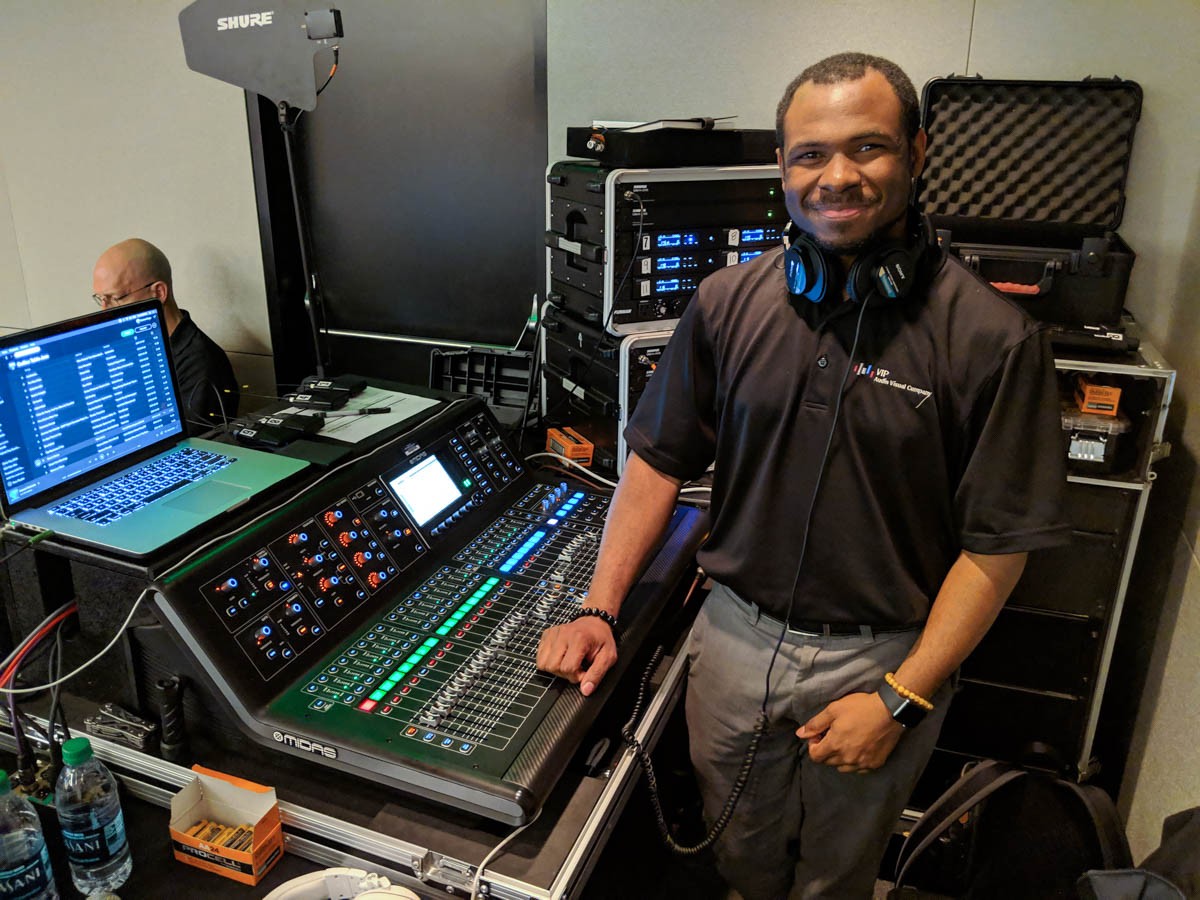 Landon Griggs joined VIP Audio Visual Company as Project Manager in September 2018. Highly organized and detail-oriented, he keeps projects moving on schedule and does everything he can to support the VIP AV Team.
His responsibilities vary from day to day and include managing project schedules, making sure the right people are assigned to the right jobs, ensuring that job sites are safe and productive for the crew, and making the work of his coworkers as smooth as possible. He enjoys spending his days surrounded by supportive people who enrich his life, from his coworkers to the clients he interacts with daily.
The most significant moment for Landon was the day he received a call from Manny Peregrina, President of VIP AV. During the call, Manny invited him to move to California and become part of the company. That call changed his life, and Landon is grateful for the opportunity.
Originally from Jacksonville, Florida, he grew up attending a number of performing art schools and programs, including the nationally acclaimed Douglas Anderson School of the Arts. Landon attended Florida A&M University for Jazz Studies and is a formally trained and educated jazz musician.
Prior to moving to California, Landon was part of several AV companies in the North Florida region, primarily on a freelance basis. He now makes his home in Dublin and enjoys living in the Bay Area. His fiancée recently relocated to California from Hong Kong, and he is excited for their new life together. In his free time, he likes to play jazz trumpet and practice his golf game.